Dance & Grow
For Children 6 months to 36 months old
Our Dance & Grow Parent-accompanied dance class is one of a kind.
Focusing on education through dance, we bring concepts that your child will learn in school and at home to our dance studio! We create a nurturing environment where learning comes alive through dance, storytelling, play and props. Partnering work and props play with parents and friends will let your tiny one learn teamwork, control and discipline.
Our highly-engaging themed lesson plans change every few classes, so there is never a dull learning moment! Let your child's imagination run free in this class!
Dance Techniques: Ballet, Jazz & Creative Movement
Educational Concepts - Drama & Storytelling
Singing & Chanting
Props play
Bonding with your child
A young dancer who is able to express himself/herself freely through music and movement
Able to execute and recall basic Ballet, Jazz, Creative Movement steps
Able to self-regulate, focus and take instructions
Improved coordination, balance and psychomotor skills
Grasp educational concepts in language and numeracy to better prepare for school
Build bonds with parents/accompanying adults and friendships with peers
Learn independence to confidently attend drop-off dance classes
Smoothly progress to Ballet, Musical Theatre, or Hip Hop from 36 months old or earlier
Boys & girls aged 6 to 36 months old who enjoy movement and dancing
Children who wants to explore Ballet, Musical Theatre, Hip Hop dance classes
Parents who would like their children to make new friends and learn in a nurturing, positive and fun environment
Children with separation anxiety or who are not yet ready for drop-off dance classes
What Makes Dance & Grow Different
Dance & Grow focuses on education through dance. In this class, your child doesn't merely learn dance steps. 
Through use of movement, storytelling, play and props, we develop your child's creativity and curiosity for exploration; confidence to express and critical thinking in grasping concepts in a fun way! At the same time, teaching control and listening skills to build discipline and teamwork.
The themes used in the class change every few lessons to keep the lesson fresh and your child excited, while ensuring that the work is sufficiently covered as repetition is key to learning.
Basic dance movements that are age-appropriate and safe are taught, to develop your child's 7 senses, including vestibular and prioproception senses. All of which will help improve gross and fine motor skills, spatial awareness (which increases dexterity and balance) and whole body strength to prepare your child for school. For 2 year olds, basic ballet, jazz and creative movement exercises are taught.
Our nurturing teachers create an environment for self-expression and exploration. Positive language is used to create a supportive environment for development of healthy self-image for toddlers who are learning about the world around them.
We use a variety of music to stimulate your child's curious mind. From upbeat and fun lyrical music to classical and instrumental music, the music will help your child express himself/herself and improve listening skills.
Watch as your child's passion for life and dance is nurtured through Dance & Grow. For Dance & Grow (parent and child dance classes for 2 to 3 year olds), adults will learn how to bond and play with your child and bring the relationship building back home.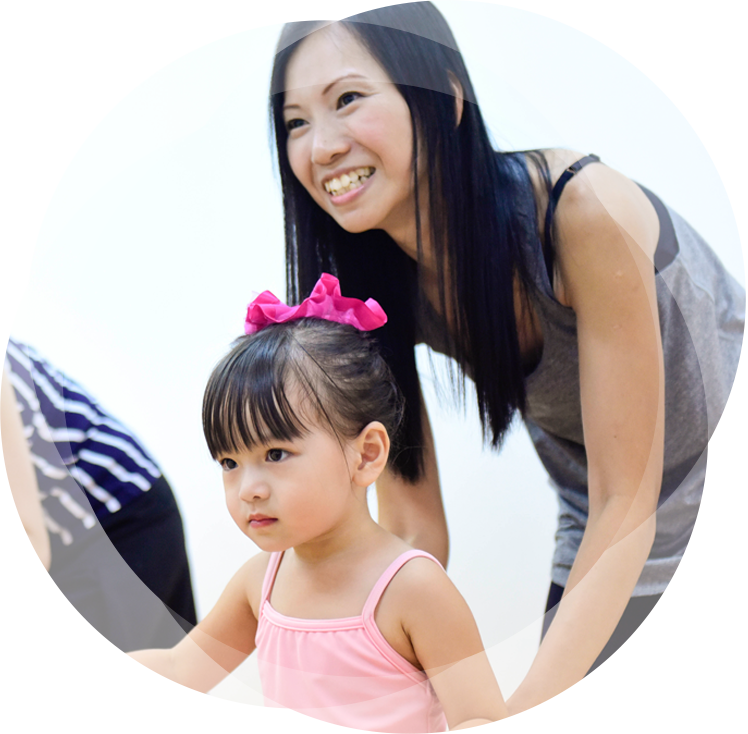 (2 to 3 year olds)
Improve your toddler's self-awareness and independence at Dance & Grow's Toddler Tumble. Storytelling and interactive plays are a core part of this curriculum. This class also gives your toddler the freedom of movement and speech! During this precious phase when your toddler starts to mumble, blabber and learn how to speak their mind, we encourage them to be proactive and start taking lead! 
Learn the fundamentals of ballet and jazz. Storytelling, singing and chanting, stretching, props play with their friends will further teach your toddler about teamwork, control and discipline.
The curriculum covers: 
Dance Techniques: Ballet, Jazz & Creative Movement
Educational Concepts
Drama & Storytelling
Singing & Chanting
Props play
Bonding with your child (for 2 to 3 years old parent-accompanied class)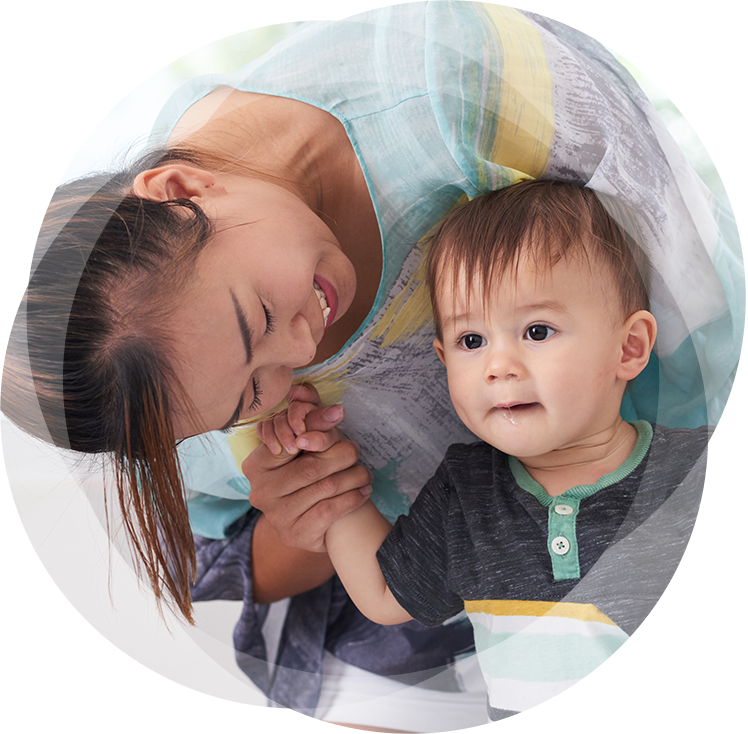 (Walking to 24 months)
Once the fundamentals are strengthened, and your precious little one is already walking (or running), let them roam and work on their creativity and imagination. This class will have your waddler dancing to variety of nursery rhymes and chants, with more focus on improving gross motor skills and coordination. Our lessons rely heavily on props, so your child can truly enjoy and play, while dancing and learning!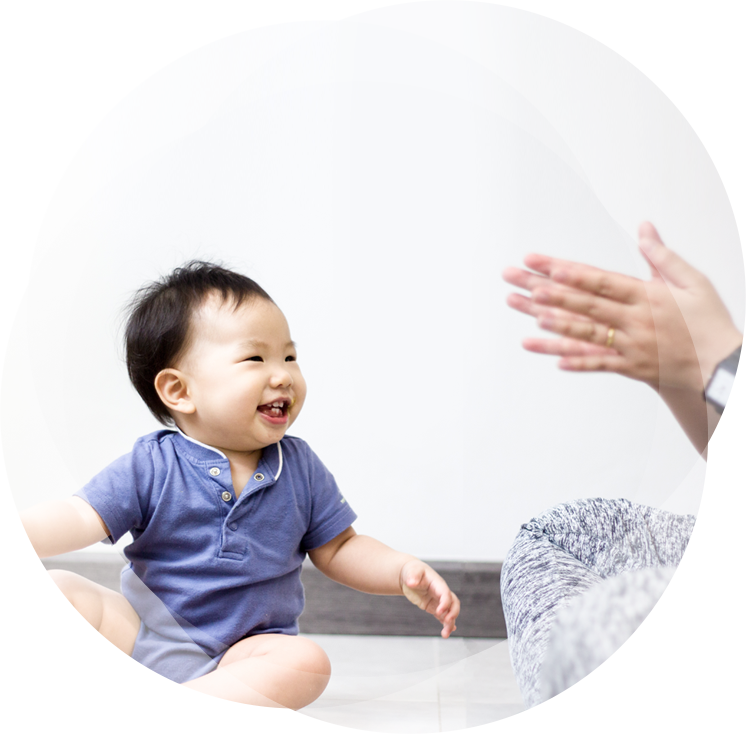 (6months - Prewalking)
A colourful, exciting bonding class filled with rhythm, music and movement for both you and your little baby. Babies at this stage are familiarising with new sights and sounds. This class is all about building your child's 7 senses, including vestibular and prioproception senses. 
What better way to learn than through our soothing nursery rhymes, movement exercises and colourful props! Also, find out what infant massage exercises can soothe your baby. Let's build a strong foundation to give your baby a headstart!