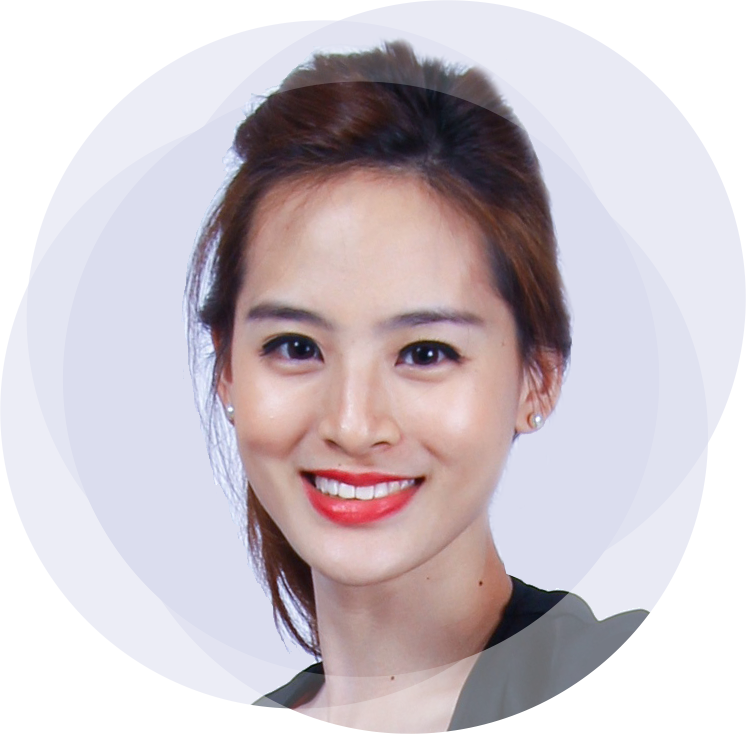 Ms Ethelyn
Ballet, Dance & Grow
Ms Ethelyn is a trained Classical Ballet dancer with experience in Contemporary, Jazz, Street Jazz and Latin Dance. She is also a Royal Academy of Dance (RAD, UK) CBTS Mentor, Registered Teacher, an Associate of the RAD and an affiliate member of the Commonwealth Society of Teachers of Dancing with close to 15 years of teaching experience. She is also a certified Nurturing Pathways® (USA) instructor, a former Music & Movement volunteer teacher at a special needs school and a graduate of the National University of Singapore (B.Soc.Sc, second upper honours).
"Dancers, in my experience, are also exceptional people, people with an attitude toward life, a kind of quest, and an internal quality. They know who they are, and they show this to you, willingly."
- Mikhail Baryshnikov
Ms Ethelyn started her classical ballet training when she was 5 years old and has completed the RAD syllabi until Advanced 2. She has various performing experience, such as performing in New York City and Albany in USA, Ballet Under The Stars, Chingay, and NUS Arts Festival.
Ms Ethelyn's dancers have also participated in the Get The Beat, CSTD Digicom, Hong Kong Challenge Cup Dance Competition, Singapore Challenge Cup, Star of Canaan Dance Competitions and received Silver and Bronze placings across different categories. She has also choreographed and developed a handful of full-length dance productions, which includes ballet, jazz and contemporary dance items.
An energetic and passionate dance educator, Ms Ethelyn is well-loved by all her students and teaches with the dancer's overall well-being in mind. Her years of teaching has enabled her to teach classes that captivate, empower, inspire and challenge. To her, teaching is a privilege that she considers herself extremely blessed to do. To be a part of her dancers' growth and journey is an extraordinary gift.